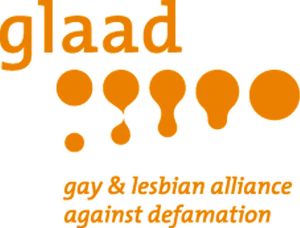 MY NEWEST CONTRIBUTION TO BILERICO;
PLEASE VISIT BILERICO.COM
FOR THE ENTIRE POST!
Yesterday, GLAAD released its Network Responsibility Index report for 2009, ranking the top broadcast and cable networks on their LGBT inclusivity in programming. ABC led the broadcast networks this year with depictions like
Ugly Betty
's gay Ken-doll Marc, played by Michael Urie, among other depictions on other shows. HBO led the cable networks with shows like gay-created
True Blood
,
No. 1 Ladies Detective Agency
, and
Big Love
; with over 42% of programming being LGBT inclusive.
We're not surprised that there were so many cable networks that ranked high on the index; #2 Showtime's programming consisted of 24% LGBT-inclusive programming, #3 TNT dedicated 19% of its hours to LGBT-inclusive content, #4 MTV 17% (really, only 17?), and #5 Lifetime—the in-denial fourth gay network—had 14%. This was all while the Network's rankings topped out at ABC's 24% and went down from there to CW's 20%, Fox's 11%, NBC's 8% (way to drop the ball, home of Will & Grace), and CBS (MTV's big sister?) at 5%.

Though it's really fun and affirming to see ourselves represented on television, the important question here is how many positive representations of LGBTs is mainstream America being exposed to? The answer is not a whole lot. Remember, these percentages represent ALL representations of LGBT people, not just positive. This isn't like HRC's Corporate Equality Index where the score goes down when a company gives money to anti-gay causes. This is percentage of total screen time. So while Fox showed us in 11% of programming, plenty of that included problematic depictions like Andrew on Sit Down and Shut Up and the explosive and uncontested homophobia from So You Think You Can Dance judge Nigel Lythgoe.

A second problem with this list is...

TO READ THE REST OF THIS POST, PLEASE VISIT BILERICO.COM!
http://www.bilerico.com/2009/07/what_the_glaad_network_report_means.php
DO YOU WANT TO CONTRIBUTE TO AMERIQUEER? DROP AN EMAIL TO Gaytriot.Ameriqueer@gmail.com AND TELL ME WHAT YOU WANT TO SAY!