UPDATE: IF YOU ARE IN MAINE YOU MUST GET FOLKS TO POLLING PLACES IF THEY HAVEN'T VOTED YET! CHECK OUT THIS LINK!
http://www.protectmaineequality.org/page.cfm?ID=142
So I was riding the bus home from class with my iPod on shuffle when something very rare happens. A piece of music from a theatre musical shuffled on. I don't own much musical theatre. In fact, I kind of dislike most musical theatre. However, I have a sentimental spot in my heart for stories of 'dreams come true' and fairy tales, so I happen to have Rogers and Hammerstein's
Cinderella
(two versions) on my iPod. The song that came on was "Impossible."
Impossible - Rodgers & Hammerstein's Cinderella
Today is a monumental day in the history of the LGBT rights movement. Its been five years since we've been so closely following so many tight contests around the nation set to decide our rights as Americans in those states. Will we be real Americans, or second class citizens when the vote is done. There is a lot of stress right now--the heat is on. But Rogers and Hammerstein (where they 'so?' does anyone know?) remind us that we can't get discouraged so soon. We have to keep up our hope. We have to believe that we will
win Non-Discrimination in Kalamazoo-Michigan
, that
we will Approve Referendum 71 and save Domestic Partnerships in Washington State
and that we will
preserve Marriage Equality in Maine
. Even when they all say its...
Impossible...
For a plain yellow pumpkin to become a horse and carriage.
Impossible...
For a gay country bumpkin and a prince to join in marriage.
And four white mice will never be four white horses.
Such fal-der-rah and fiddle-dee-dee of course is--
IMPOSSIBLE!
IMPOSSIBLE!
...but the world is full of zanies and fools,
who don't believe in sensible rules,
and don't believe what 'sensible' people say--
AND BECAUSE THESE DAFT AND DEWEY-EYED DOPES
KEEP BUILDING UP IMPOSSIBLE HOPES
IMPOSSIBLE--
THINGS ARE HAPPENING EVERY DAY!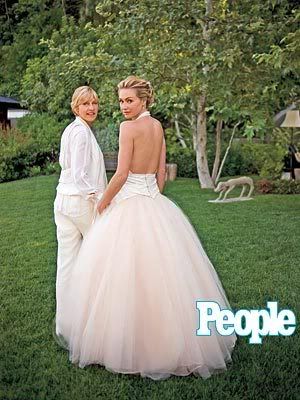 How can you help in Maine, Washington or Kalamazoo?
We need you to CALL and help get out the vote!
If you have an HOUR today, please visit
this website
and see how you can help call voters in Maine and Washington and get them to the polls, and make sure that Washington voters SEND IN THEIR BALLOTS BY MIDNIGHT!
The website is:
http://ameriqueer.blogspot.com/2009/10/battleground-basics-please-share.html
MAKE SOMETHING IMPOSSIBLE HAPPEN TODAY!