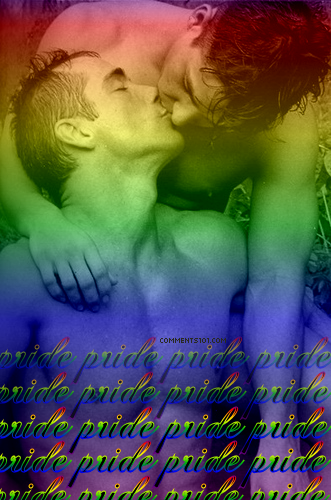 Of course, I can't start without a NEW YORK update. First,
a Cornell University/NY1 poll finds that 46% of New York State residents support full Marriage Equality
--in fact, New Yorkers call it t
he single best thing their embattled Governor Paterson has been behind since taking office
. The former top GOP official and old-time gay-foe in New York,
controversial
former Senate Republican Majority Leader
Joe Bruno, has accepted the Governor's request to lobby state Senators on behalf of Marriage Equality
. Said
Bruno, "It's time — now — for government to back off, let people make their own life decisions, and about who they care about and who they don't care about
." Meanwhile, every night until the Senate votes,
Marriage Equality advocates are holding vigils outside the Astoria, Queens district office of State Senator George Onorato. GO GRRRLS
!
Blogger Anything But Straight makes contacting the NOs and YESs both by email or Facebook VERY easy
.
ON.D.C.:
Cleve Jones reveals more about his plans for the October 11 March on Washington--apparently he wants us all to trek out there for all of 2 hours
--all while Congress and the President are out of town.
IN BLOGLAND:
Congratulations to the monumental bloggers that Advocate named the top 15 Gay(ish) blogs
. Missing from the list, however,
Box Turtle Bulletin
,
Joe.My.God
,
Pam's House Blend
and
Queerty
--all the REAL best blogs out there. However, on the subject of blogs,
Front Porch Republic says that BLOGS are sucking the originality out of the internet
, and just
re-posting the same themes, and repeating the same memes
. hmmmm. And
LawDork reflects on his last 4 months of blogging
... YOU ROCK!
The first mobile-geared LGBT-centered Entertainment blog and site--m.moxieq.com
! Its more than just gay junk, Moxieq offers links to call your Senators, Representatives or President Obama right from its main page. Log in on your phone, and in seconds you can be connected to the dude or dudette who is making decisions for you in D.C. Get up-to-date information on what's going on in the LGBT world while you're on the go! They've got a regular web desitation as well:
moxieq.com
. Tell 'em Ameriqueer sent ya!