HAPPY HOUR ROUNDUP 424 -New York is back on, New Hampshire say back off, and we go way back for a history lesson.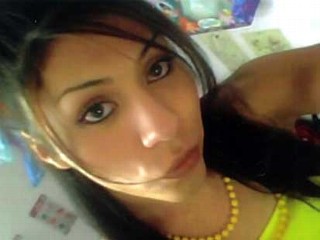 LGBT Rights groups in the U.S. are standing up
for Iraqi gays.
The HRC is reportedly putting pressure on the State Department
to do something for these persecuted people.  The gay community isn't exactly squeaky clean all of the time--but we're good people and we
want to talk about and help alleviate
some of the darker issues facing our community.  These mothers are
taking their tragedies and turning it into good
to stop
anti-gay bullying
.  
Flip-floppin B
ishop's testimony
in MAINE.  
The ALABAMA House has passed a resolution honoring Miss Cali-phobe
. If there was any doubt that this is the most backward state in the Union, here's your proof.
NEW YORK's Congressional Delegation has one more Democrat
. Also,
Marriage Equality
may be
back on in NEW YORK
.  FLORIDA's Broward County is
upping the reward to bring to justice
the attackers that recently beat two gay men. Bad news
from the NEW HAMPSHIRE
SENATE JUDICIARY
COMMITTEE
.  However, the NEW HAMPSHIRE Speaker of the House
thinks that discriminating against Transgender citizens
is wrong.  Is CALIFORNIA
heading towards a Constitutional Convention to clean up that document
, or even throw it out completely and start over?  If so, we hope they completely chuck Prop 8.  
Michelle Obama
attended John Barry's swearing in as the head of the Office of Personnel Management
for the White House yesterday--the highest ranking gay in the Executive Branch.  A
sign of things to come
from the new LGBT Republican group, GOProud.  
Earlier I wrongly labeled
Taking Woodstock
as Gus Van Sant's upcoming pic.  
Its Actually Ang Lee's
.  Its tough, because they both do such AWESOME gay films, but Ang Lee went to UIUC, so I should know better.  SORRY ANG!

TOAST TO MY HERO, HARRY HAY. REST IN PEACE!